Trudeau flirts with Iranian foreign affairs minister, and the right loses it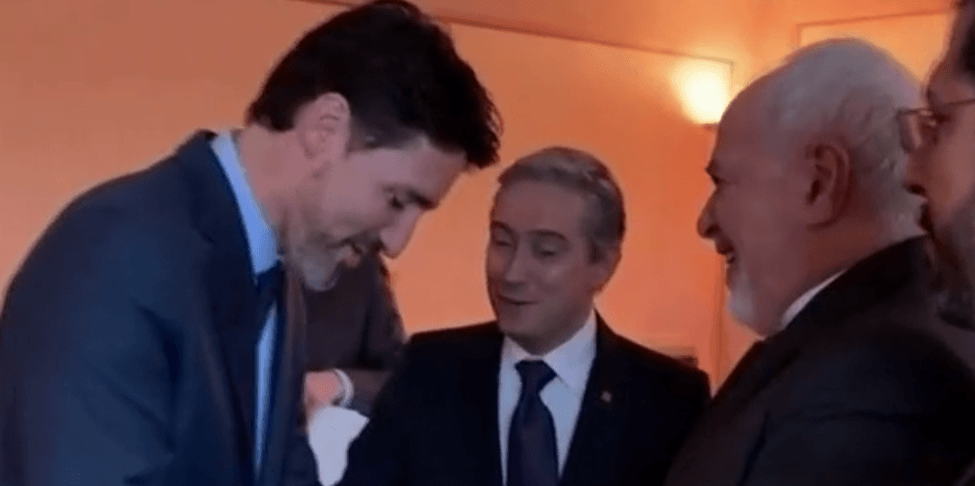 I don't blame anyone for feeling burnt. Like most of the conservatives, I don't like the PM either. Now that Trudeau's latest kerfuffle has sunk in, and I've seen the uproar over the recent video of Trudeau making 'extra' nice with the Iranian Foreign Affairs Minister, I can't help but say to myself – well, what did y'all want him to do?

LOL, I bet that's what you wanted – deep down. But reality is, Canada is still in talks with Iran for more information. Not that it matters really, because Iran will spin their story and hold back information to their liking — even more so towards a weak leader such as Trudeau.
BUT! Trudeau did NOT have to bow. A hand shake would have sufficed, but he cowared to the man, and further gave him a bow of respect, and held hands with him. Are Iranians more touchy? Yes they seem to be.. but they're more likely to forgive a foreigner for not really understanding their culture (bows, kisses, whatever). Due to the nature of what has transpired, the lives lost, and the underhanded way the Iranians acted, he could have plead ignorance – which he is anyways — and further pleased his own Country too. Two birds, one stone. Unfortunately he's a dumbass with no national backbone. It took all of a few minutes to discredit any beard and seriousness he tried to act out after the fact.
Furthermore, no Canadian journalists were present at the unscheduled meeting, and the government won't disclose if they recorded the interaction; but they're trying to convince us they were firm in their request for the black box. Okay then. We briefly hear Trudeau apologizing, "I don't want to interrupt too much, but I just want to tell you how pleased I am …" The video cuts off.
---
.@JustinTrudeau How you could shake the dirty hands of a big liar & chief appologist of Islamic regime @JZarif while you were laughing. You reached a new low of hypocrasy. This is why people call you #2FacedJT. pic.twitter.com/g8tJ6b0jce

— Salman Sima (@SalmanSima) February 14, 2020
---
---